Our products consist of the following Materials
Multizone Latex® Mattress
(Φυσικό Καουτσούκ)
Latex is often called "white gold". It is a liquid found naturally in rubber trees, which neutralize up to 90 million tons of CO 2 annually. These trees have a inexhaustible source of natural raw material and they can produce it for up to 25 years.
Το λατέξ δεν περιέχει επιβλαβείς ουσίες και είναι πιστοποιημένο σύμφωνα με τους πιο αυστηρούς κανόνες Oekotex Class 1 . H σειρά στρωμάτων Latex 100 φέρει την FSC label . All natural latex used comes from sustainably managed plantations, with respect for the environment and workers. This range is part of our sustainability program.
In these plantations, for every tree removed, a new sapling is planted. FSC also represents the transparency : the origin of each Latex mattress core can be traced back to its tree, through control organizations such as the Rainforest Alliance.
We apply principles of Sustainable Latex Foam Production, relying entirely on the natural advantages of latex for our products. Do not need chemicals anywhere along the production line.
The production of our latex foam is done in energy saving machines and all water used is part of one closed loop water circuit . Every drop is recycled in our own water purification plant and we do not use drinking water for industrial purposes. And the "waste" latex, they are recycled internally and externally and reused in new products.
The end result of this meticulous production process, is a Multi-Zone Natural Rubber Mat, from sustainable natural resources of the trees of Guatemala, the eco-friendly Mayan state in Central America. Fully recyclable, with almost zero carbon footprint. It is naturally antibacterial and antifungal, non-toxic and hypoallergenic.
An extremely ergonomic mattress ideal for flexible bases (reclining mechanism) of beds. Resistant to dust mites, with long life and little to no loss of hardness and height. Quiet when turning the body and with perforation that allows optimal air flow to enjoy an exceptionally comfortable sleep.
Finally, the specially designed surface with multi-zone engraving, to offer you gradual support in every part of your body. This way the blood circulates better, thus relieving you of the pressure.
Certifications
Latex® Clima
(Φυσικό Καουτσούκ)
You care about the ingredients in your food and household products, but have you considered what's inside your pillows and mattress?
When you sleep on Latex®, you can rest assured that you're sleeping on healthy, natural ingredients.That's because Latex® is a gift from the earth, tapped from tropical rubber trees.
With its magically feel and amazing breathability, Latex has long been the comfort material of choice in high-end luxury mattresses.
With CLIMA micro-perforation (64 holes per 100 cm²) for maximum ventilation to keep the temperature of the mattress constant.
It's so healthy, it's been granted a CLASS I certification by Oeko-Tex, the global standards organization for textile health and safety.
That means our Latex® is not only free of harmful substances, it meets or exceeds the requirements for products meant to come into direct contact with babies—the most stringent Oeko-Tex category.
And since Latex is inherently hypoallergenic and resistant to dust mites and mold, it's also ideal for those who suffer from allergies and asthma.
Certifications
Latex Talalay (Φυσικό Καουτσούκ)                            
What is Talalay Latex?
Talalay latex has been called "the most perfect sleeping material on earth". Natural latex is extracted from the rubber tree and processed using natural biodegradable ingredients derived from renewable sources. In addition to being a highly safe and inherently hypoallergenic material, latex is one of the most popular sleep materials because it offers a unique floating sensation that relaxes muscles and relieves tension, letting the stresses of the day go while you sleep.
SAFE & HEALTHY
The Talalay latex used by Snooze Mattress is certified as Oeko-Tex Class I, with the highest possible score. This certification verifies that each latex product is free of harmful substances and is safe. Very few latex or foam producers in the world meet the standards of this independent third-party certification. In addition, the latex produced by Talalay Global also goes through a five-step washing and rinsing process in a soap and water solution, making it the healthiest sleep product in the world.
Certifications
Origin
America
Rubberized Coir fiber

Coir fiber is called the coconut shell. The tiny cells filled with air, give the fiber the necessary ventilation.
Rubberization is the enrichment of the coconut husk with 100% natural Liquid Rubber (Latex). Result…
Rubberized Coir fiber increases the elasticity, flexibility and at the same time the durability of the mattress.
Provides even better ventilation, by eliminating moisture very easily and quickly during sleep.
Creates a microclimate with excellent resistance to mold and corrosion especially in humid environments.
Keeps body temperature constant and prevents the growth of germs, fungi and mites.
Recyclable
Certifications
Smooth® …more than a Memory foam
Smooth® feel the gentle serenity and absolute relaxation.
Smooth® has been created by our team of technical experts and designed to offer the optimum in comfort and support imaginable.
Smooth® is enhanced with Supportive Air™, increasing the level of support, without compromising comfort
Supportive Air™ technology Supportive Air™ reduces pressure on sensitive areas of the body, including hips and shoulders, to prevent tossing and turning throughout the night.
Smooth® also reduces motion transfer, so you and your partner can avoid unnecessary awakenings.
Smooth® sleeps cool. It is not temperature sensitive, so heat dissipates quickly, keeping you cool and dry.
Certifications
3D Labyrinth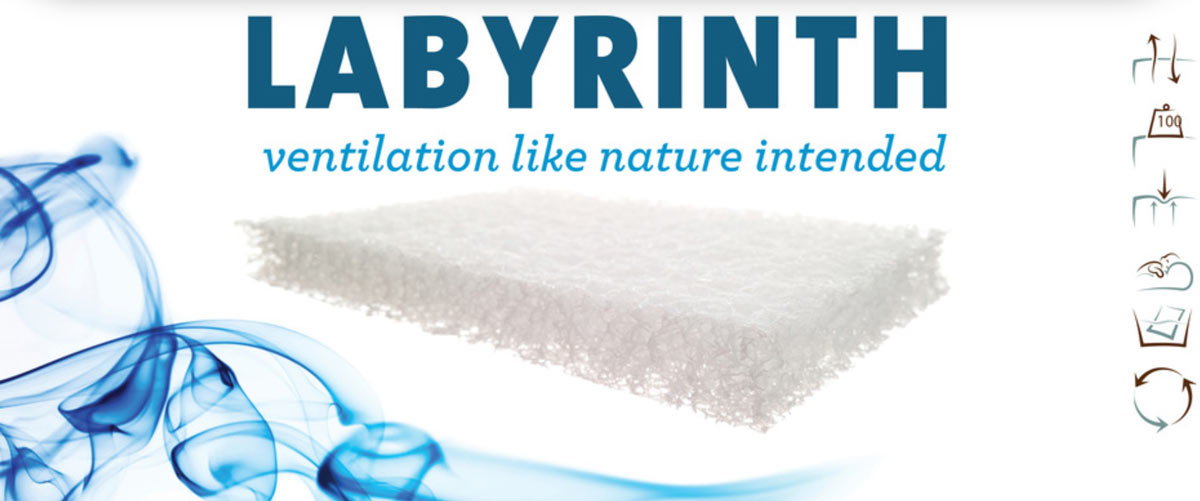 Labyrith combines the characteristics of carefully selected, fully recyclable, synthetic fibers (Low Density Polyethylene LDPE) and nature's best designs.
The result is an incomparable combination of elasticity, pressure distribution and ventilation. Labyrith offers you the highest level of comfort.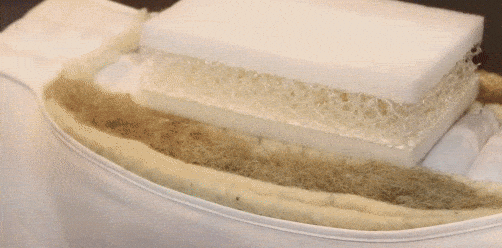 Adding Labyrinth to a quality mattress creates the most comfortable sleep. Labyrith is a hypoallergenic, dust-free, pollutant-free and non-toxic product.
Labyrith is surprisingly durable: we measured a maximum thickness loss of 5% by rolling a 140kg weight over the material 60,000 times.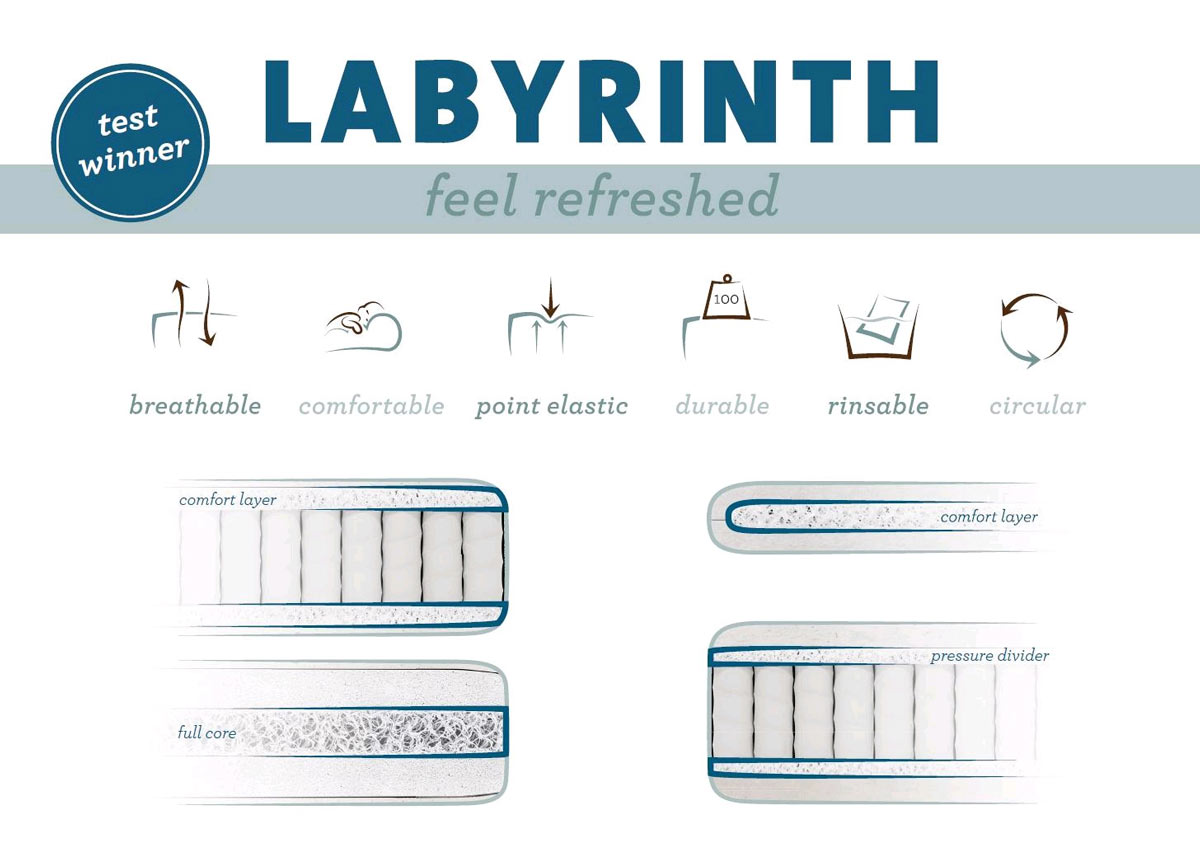 Certifications
With Varioterm WATERGEL® technology
A really cool memory foam pillow!
Varioterm WATERGEL®. This revolutionary high-density memory gel foam, is produced using exclusive technologies and provides…
a great unsurpassed feeling of coolness and elasticity.
Varioterm® Technology: It changes colour continuously, the more it absorbs body heat, without dispersion on the pillow.
Pressure relief for excellent comfort and highly ergonomic.
with washable zipper cover made of 100% Cotton.
Most of the flexible foams are completely unable to achieve similar performances.
Certifications
Tencel® Fabric

Cooler than linen
softer than silk
more absorbent than cotton
…Just as in a dream!
For the Tencel® fabric, we were inspired by the miracles of nature. Τhe fiber is extracted from the raw material wood, make it eco-friendly as well.
Combined with soft cotton quilted cotton wool.
Certifications
Memory Foam
A memory foam pillow that captures every curve!

The revolutionary high-density memory foam, produced using exclusive technologies, provides…
Unsurpassed feeling of coolness and elasticity.
Pressure relief for excellent comfort and highly ergonomic.
With washable 100% cotton zipper cover.
Certifications
Cotton

In selected products we use 100% percale cotton 200-233 threads. Cotton is a natural plant fiber suitable for spinning and fabric manufacturing. The advantages of cotton are its ability to absorb moisture and its good behavior in temperature changes. Cotton fabrics are healthy and "breathable".
Certifications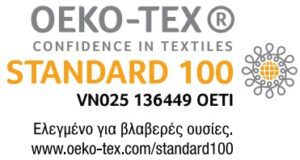 Wool

Selected light colored 100% virgin sheep wool with special hygienic treatment.
Natural sheep wool has the ability to warm as needed. It breathes, because it accumulates any moisture created during sleep and expels it naturally without sweating.
It gives a unique feeling of sleep. The structural construction of sheep's wool creates a naturally hypoallergenic environment.
Certifications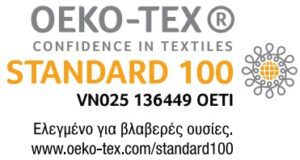 Feather

Goose feathers and down, selected from regions of central and northern Europe renowned for the quality of the down. We only use natural white feathers and feathers raised on small farms where the good breeding conditions provide excellent down quality, lustre, size and longevity.
Our company does not use any down that comes from the method of removal from live birds.
The feathers are washed and sterilized according to European Directives EN 12934. 
Certifications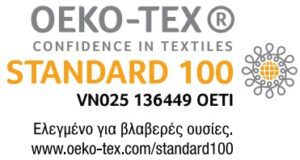 More information on our Material Certifications

OEKO-TEX®
Product class 1: Articles for babies and toddlers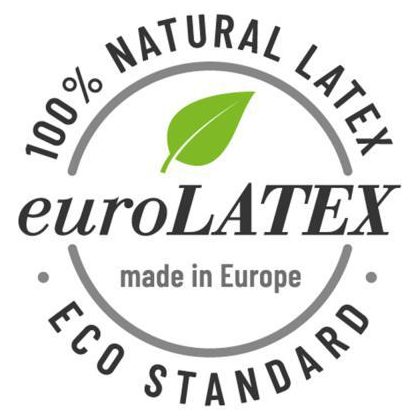 euroLATEX
Certification confirming that Rubber trees are grown in organic plantations and latex is manufactured while protecting the environment from toxic discharge. This test confirms also that only 100% natural latex is used.

TUV Rheinland®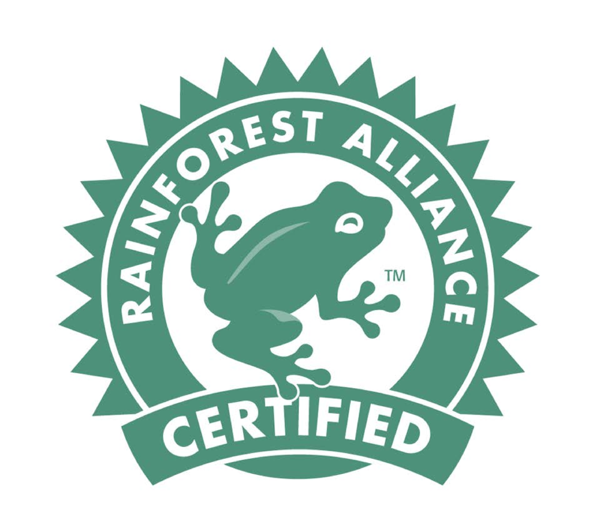 Rainforest Alliance
The Rainforest Alliance Certification Program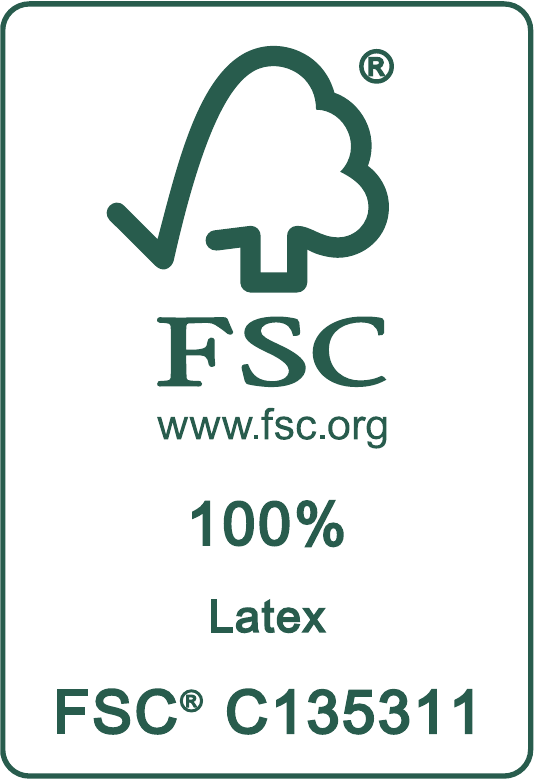 FSC Natural Rubber
Tap into a more sustainable future.